Needless to say, marketing a product on Facebook is quite a common method in Bangladesh. And nowadays marketers are also using messenger chatbots for marketing purpose. I am sure more or less we all have experienced chatting with a messenger bot or getting automated replies!
Yes, customers don't have to wait for hours to get a reply from a business page anymore. Sounds interesting? It really is!
What is a Facebook Messenger bot?
At the most fundamental level, chatbots offer a way for organizations to automate many low-level customer service functions.
Instead of waiting on hold to speak to a service agent, customers can chat with a bot to answer basic pre-purchase questions, or to complete the early stages of an RMA returns request.
Chatbots are supported by a range of different platforms, but Facebook Messenger is probably the most important when it comes to dealing with shoppers/ customers.
After all, Facebook Messenger use now far exceeds that of the social network itself among consumers.
Is it important to have a messenger bot?
With a well-staffed customer service department, bots may seem like a pointless extravagance, but they offer all businesses significant benefits, including:
Reducing the workload for frontline staff, allowing them to focus on more complicated customer issues.
Being available 24/7/365 (even when your staffed service desk is not)
Letting customers access basic information quickly and easily, increasing the convenience of your offering.
Facebook data shows that-
53% of people are more likely to interact with a business they can message directly.

More than 50% of people consider business messaging the modern way to communicate.
3 Ways to increase messenger bot engagement
1. Submit Your Messenger Bot to Facebook's Discover Tab
Facebook's mobile Messenger app has a feature called the Discover tab where users can browse bots set up by businesses. The bots are organized by category, recent activity, and featured experiences.
To get more visibility for your Messenger bot, you can submit a request to Facebook to have your bot included on the Discover tab.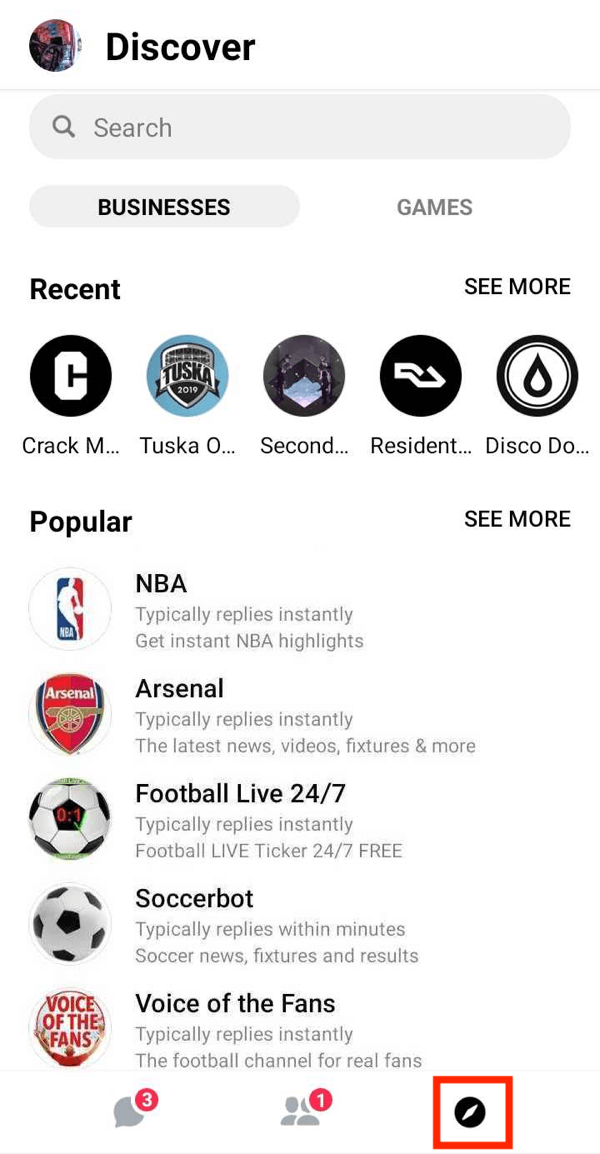 To submit your bot, go to the Messenger Platform section of your Facebook page's settings.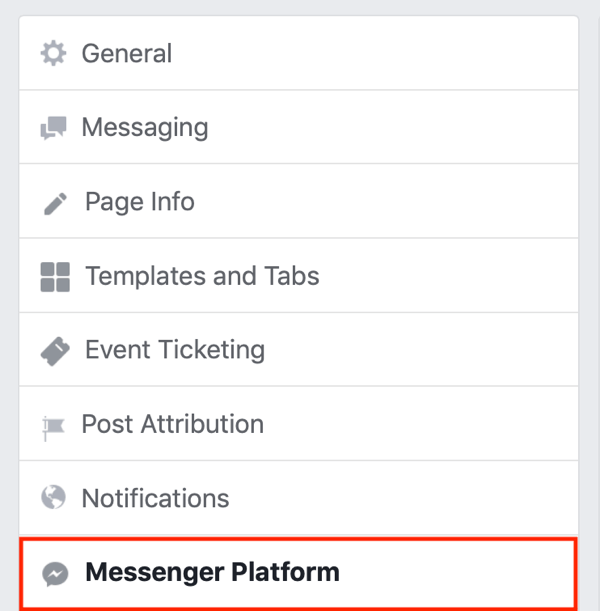 Then scroll down to Discover Settings. Make sure Discover Visibility is set to Show and click the Set Up button to open the submission form.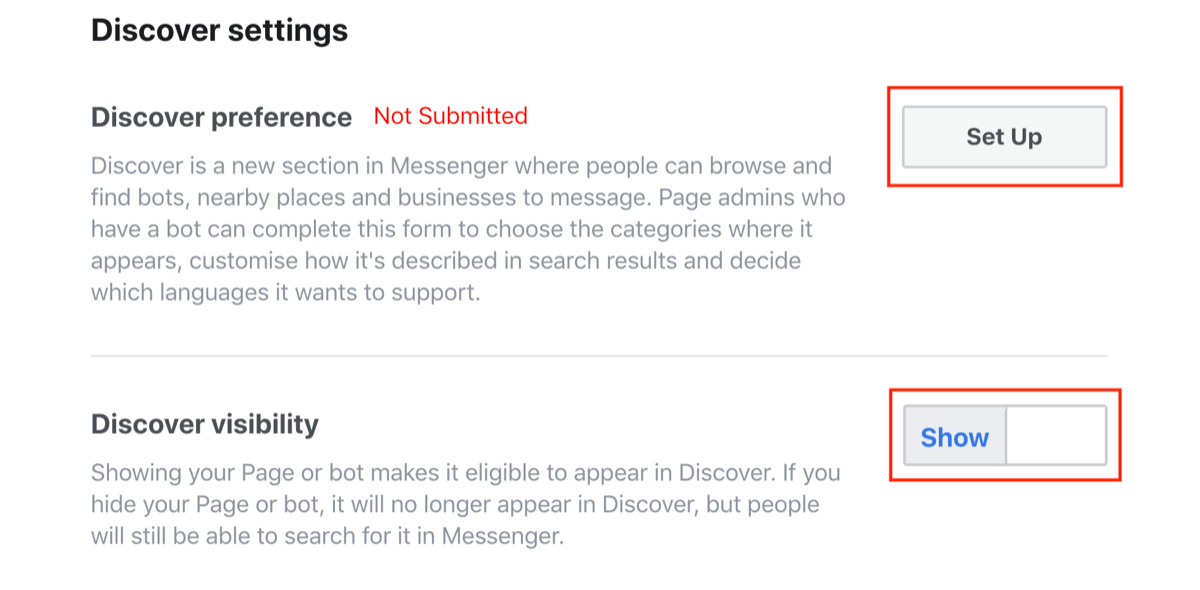 Fill out the following fields on the submission form:
Overview: Add a brief description of what your bot does. Facebook will take this information into account when evaluating your submission.
Category: Select two categories (primary and secondary) that are most relevant to the bot. Your bot will only appear in one of these, with preference given to the primary category.
Keywords: Add up to 10 keywords to help determine how the bot appears in search results.
Language: Select the languages in which you want your bot to appear. The default is your page's default language.
Summary: Write a brief summary (up to 40 characters) that will appear below your bot in Discover results.
When you're finished, click the Submit button to have your bot evaluated by Facebook.
Getting your bot shown on the Discover tab can help you gain more subscribers, especially if it gains traction and ends up being featured in the Popular category.
2. Collect data from your subscribers for future targeting
Make use of the answers and information people give to your bot by tagging them. This enables you to send broadcasts to certain caveats of people that have opted-in and for you to retarget people that have shown an interest in a certain topic. This is another way of increasing customer lifetime value and keeping people in your sphere of influence by serving them content they want to see.
3. Filter your conversations based on conversation steps
So what's the most important metric to look at? Conversations of course. Aggregate data measurement is important too, of course, but conversation details answer many things for your pain points.
First of all, you'll need to filter your conversations based on conversation steps within a time frame. Let's say you filter the conversations which have at least 3 step conversations and 10 conversations in total, and also filter 5 step conversations and 10 conversations in total, you'll see the difference in the conversation details where your users are having problems. You can extract a pattern to see how your bot should continue talking with your user.
4. Build brand awareness
Use your bot to let people know what it is that your company does, particularly when communicating with people who have recently entered your brand's sphere of influence. This is a great way to capture interest. By conveying your brand in a way that appeals to your target audience, you are qualifying people from a cold audience to a warm audience and moving them down your sales funnel. There are a few ways to do this, and there's no reason that you can't do them all. It's all about what works best for your brand.
First up, provide people who decide to message you with a greeting message. This allows them to learn a little more about your business before they engage in conversation.
UNICEF's greeting message provides information about what the organization does.
So, what are you waiting for? If you don't have a chatbot already, go and set up one. Need assistance? You can simply contact us.
Remember, your Messenger chatbot's content and experience need to be top quality. This is probably the most essential tactic to achieve consistent growth of your bot and its audience.
Read more blogs to get ideas, tools and resource for marketing.